Juliaan Lampens' radicality
|


Pioneering morphologies, Meesterproef

2018 – 2019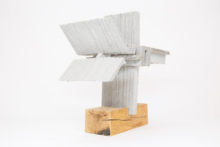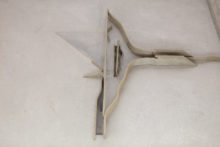 Lampens' uncompromising houses in concrete, built in the 1960ies, have been
internationally acclaimed. Less known is that the Belgium architect also designed a number
of public buildings: a library, a museum, the Sint-Lucas School, an administrative centre, a
cultural centre, even a church, all of which were never built. The KU Leuven Faculty of
Architecture, represented by Caroline Voet and Jo Van Den Berghe, has been given exclusive
permission to open up his archive with the aim of expanding and spreading the knowledge
on his work and his ideas.
To understand Lampens' ideas on the public domain as an architectural and material
project, a group of students of the Olot graduation studio started their semester with a
study of seven unbuilt works. Plans and sections were redrawn and models were made, all
to gain insight in the design in relation to the context, the construction, the spatial qualities
and detailing.
Lampens worked principally in concrete and students have mimicked his sense of
materiality by working with poured concrete models. From the site models it became clear
that Lampens treated public space as a landscape where inside and outside merged, and
were the dramatic gesture of the construction created rooms for public interaction. The
analysis and pouring of crucial elements and details revealed that Lampens had an intuitive
knowledge of construction and joints. This allowed him in the materialisation and formal
expression to strive for the merging of building and detail, formulating an architecture that
radically expressed its intentions.
A publication of the research is forthcoming in 2020.
Concrete workshop:
Tomas Dirrix
Eireen Schreurs
Caroline Voet
Visiting critics:
Guido Jansen
Guy Mouton
Klaas Goris
Caroline Voet
Dieter Lampens
Daan Dufait
Sponsoring/technical support/visiting critic:
FEBELCEM
Noel Naërt
Arnaud Tandt
Students:
Robine Aerts
Guillaume Bernard
Laurens de Smet
Nathalie Dolphens
Anna Essi
Tibo Haeleydt
Giel Heymans
Friedel Hoste
Sophie Lamote
Emilie Maebe
Manon Meert
Wouter Persyn
Marie van Parys
Jens van Raemdonck
Tom Vancoillie
Siebe Vanzieleghem
Tom Vinckier
Simon Walgraeve
Vincent Vandewoude
Louis Lories
Karel Verdonck
Charlotte Materné
Paul-Emile de Smet
Felix Delafonteyne
Lukas Chielens
Marina van Schoote
Photography:
Jeroen Verrecht